Meet Your Sailors!
October 30, 2013 12:00 PM
Safadi Fine Arts Building, Beirut campus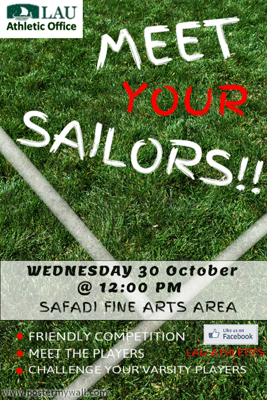 The LAU Sailors would like to issue an open invitation for a meet and greet with the varsity players and a friendly competition.
If you think you have what it takes then stop by!
All are welcome to attend.
Related calendars:
See also: