Comic books presentation
May 6, 2010 4:30 PM
Nicol Hall, Room 533, Beirut campus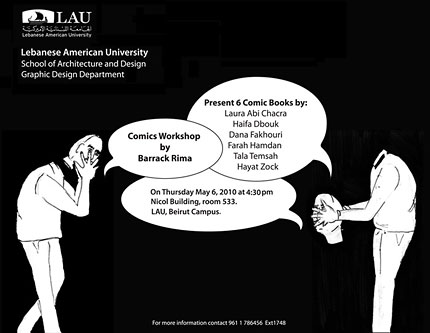 A comics workshop will be given by Barrack Rima. You will be able to view six comic books by Laura Abi Chacra, Haifa Dbouk, Dana Fakhouri, Farah Hamdan, Tala Temsah, and Hayat Zock.
Organizer: LAU's School of Architecture and Design – Graphic Design Department
Contact: For more information, contact: +961-1-786456, Ext. 1748.
Related calendars:
See also: