Lecture: "Arabic Through Letters"
March 24, 2014 12:00 PM–1:30 PM
Frem 205, Byblos campus.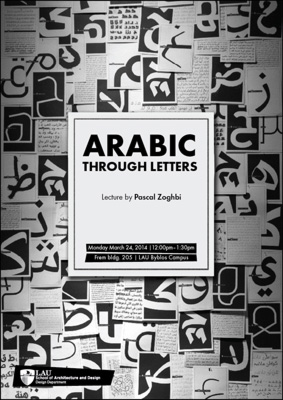 The Department of Design is organizing a lecture entitled "Arabic Through Letters" by Pascal Zoghbi, Arabic type designer and typographer, and the founder of "29 Letters", an Arabic type design and typography studio in Beirut.
All are welcome to attend.
Organizer: Department of Design
Related calendars:
See also: