Maharat Min Google – Beirut
Irwin Auditorium, Beirut campus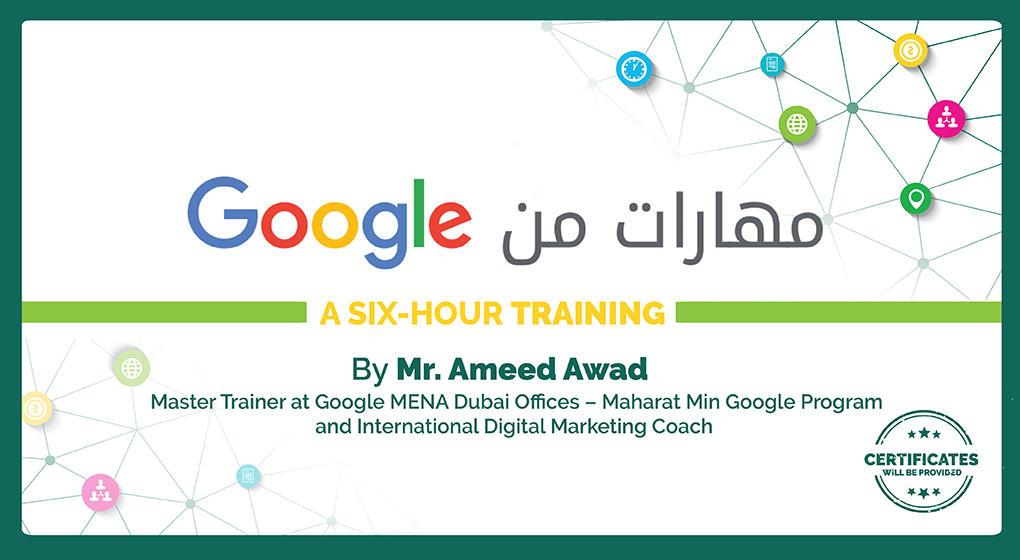 A six-hour training program by Ameed Awad for students, faculty and staff will be held on Friday, September 20, Beirut Campus.
The training will cover:
Online Opportunities (1 hour)
Search Engine Optimization for startups and entrepreneurs (1.5 hours)
Google Ads Platforms (display network and Search Ads network) (2.5 hours)
Social Media Marketing (1 Hour)
Presenter:
Ameed Awad is a master trainer at Google MENA Dubai Offices – Maharat Min Google Program, and a freelance international digital marketing coach in the MENA region. He has conducted more than 40 training workshops in Digital Marketing and Branding in six cities (Abu Dhabi, Dubai, Amman, Muscat, Ramallah and Riyadh). Awad has worked with INFORMA-MENA Dubai, GOOGLE MENA Dubai, IITI Muscat and other organizations.
After the training, candidates will receive a signed certification from Ameed Awad – Master Trainer at Google, and, on completion of an online test, a Maharat Min Google Certification valid for two years.
To register, please go to http://bit.ly/2jWwBe5