Beirut Marathon 2019: LAU Runs for the Hearing Impaired
Beirut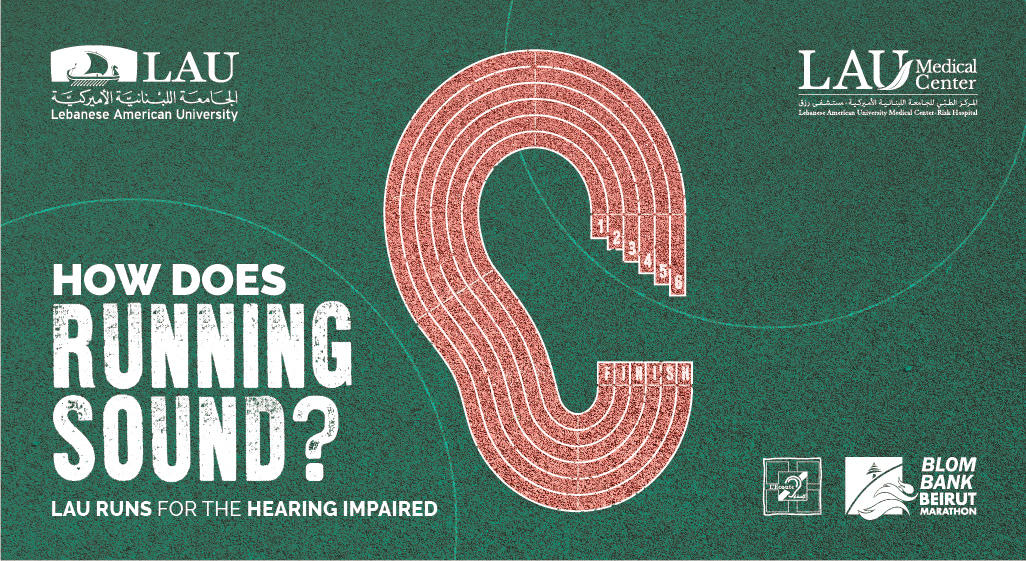 The World Health Organization estimates that 250 million people worldwide have disabling hearing impairment.
It's time to run for those who wait and hope for a hearing aid but cannot afford it!
LAU is running on November 10 in this year's BLOM Bank Beirut Marathon to support the hearing impaired. Proceeds from your participation will go to L'Ecoute, an NGO whose mission is to attend to the needs of disabled persons and provide deaf people with medical hearing devices by recycling plastic bottles and caps.
Join us in running, supporting, and making a difference. See you at the race!
For more information, please contact us at 01-78 64 64
Volunteers - LAU Beirut Campus: Ext. 1167
Volunteers - LAU Byblos Campus: Ext. 2177
Runners - LAU Beirut Campus: Ext. 1167
Runners - LAU Byblos Campus: Ext. 2206
LAU Medical Center: Ext. 6035
LAU Alumni: Ext. 1136