SoAS Research Seminar Series: The 2019 October Uprising: Dilemmas and Opportunities
Online via Webex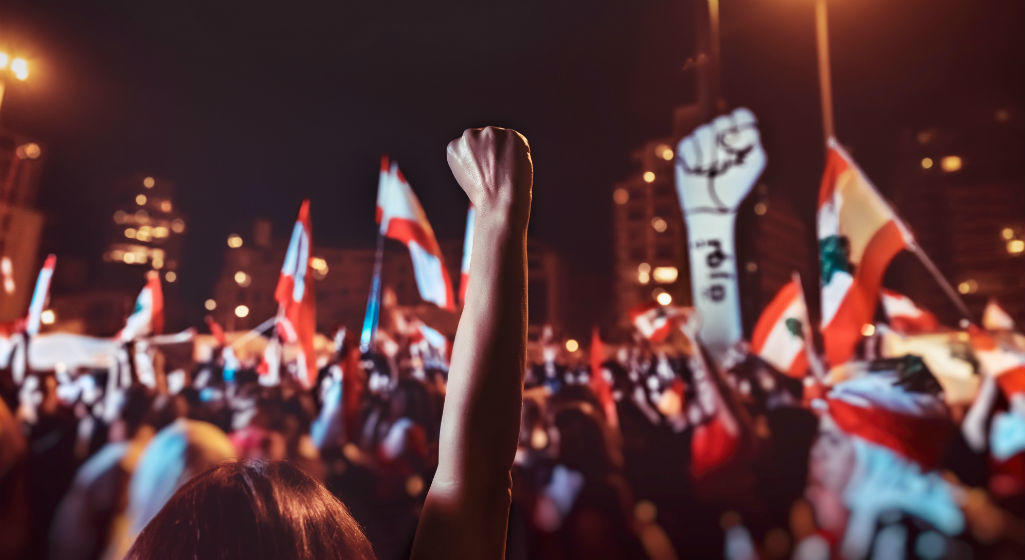 In this Research Seminar Series organized by the School of Arts and Sciences, Associate Professor of Political Science and International Affairs Tamirace Fakhoury discusses causes at the heart of the emergence of Lebanon's protest movement. She also explores how overlapping crises such as the economic crisis and the COVID-19 pandemic have affected the grassroots protest movement and what complex factors have shaped its "waxing and waning".
Click here to join the seminar.
Abstract:
In contrast to various analyses that have portrayed Lebanon's October uprising as a surprising event, this presentation embeds Lebanon's so-called 2019 Thawra in the "temporalities" and "spatialities" of Lebanon's politics of sectarianism. It analyses how the uprising has emerged in the context of deep-seated power disparities and structural factors. It also looks at some variables that have shaped its expansion and subsequent contraction in the light of the COVID-19 pandemic. The conclusion highlights some dilemmas and opportunities that will most likely shape future episodes of contention.
Bio:
Dr. Tamirace Fakhoury is the director of the Institute for Social Justice and Conflict Resolution (ISJCR) at LAU. She was a visiting assistant professor in the summer sessions at the University of California in Berkeley (2012-2016). Dr. Fakhoury is currently the principal investigator of a Carnegie grant on Resilience and Inclusive Governance in the Post-2011 Arab Landscape at LAU. She is also in the leadership team of the Rights for Time network which looks into shifting the possibilities for humanitarian protection through research on how time conditions war and displacement. Her latest publication is Refugee Return and Fragmented Governance in the Host State: Displaced Syrians in the face of Lebanon's divided politics, Third World Quarterly (2020).