Lebanon in Turmoil: Potential Roadmaps, Maritime Talks, and IMF Solutions
Online via Zoom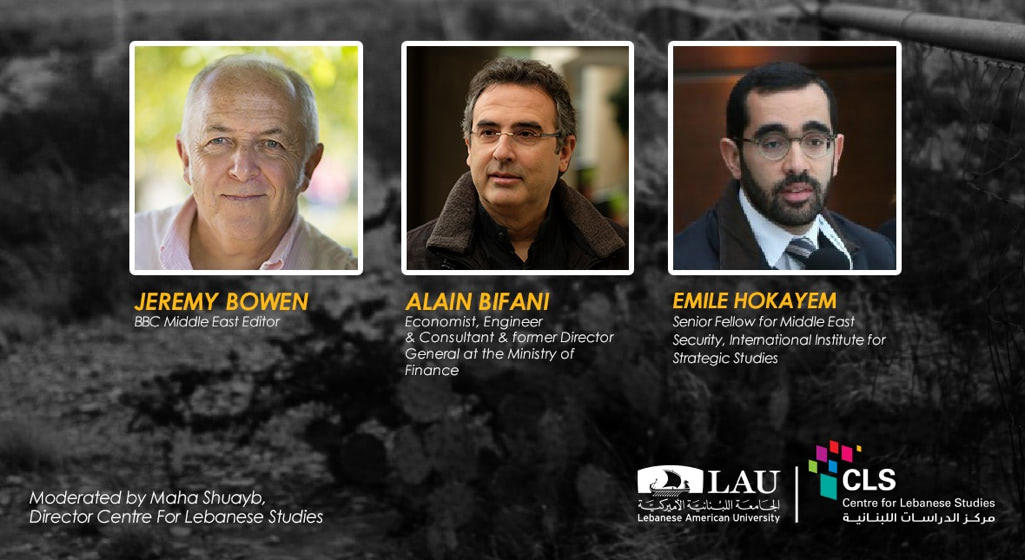 Join CLS Director Maha Shuayb as she moderates this timely discussion with economist, consultant, and former Director General at the Lebanese Ministry of Finance Alain Bifani, BBC Middle East Editor Jeremy Bowen, and Senior Fellow for Middle East security at the International Institute of Strategic Studies Emile Hokayem.
They will discuss:
a likely roadmap for Lebanon;
chances the new/old government has to secure a bailout from the IMF;
the impetus behind Lebanon's agreement to talks with Israel and whether both parties can arrive at an understanding defining where Lebanon's exclusive economic zone ends, and Israel's begins;
likely geopolitical scenarios in the wake of the American presidential election.
Register Now

After registering, you will receive a confirmation email containing information on how to join the webinar.