Reading Marie al-Khazen's Photographs
Online via Zoom
A conversation with the author, Dr. Yasmine Nachabe Taan, moderated by Heba Hage-Felder, director of the Arab Image Foundation.
With an interdisciplinary approach at the intersection of photography and gender studies in the Middle East, Dr. Nashabe Taan expands her research on design and visual culture in writing the first full-length study of an Arab woman photographer published in English.
This project is important because there is little scholarly work done on photography in the Middle East, and even less on women photographers. It focuses on gender representation in the photographs of Marie al-Khazen, a Lebanese amateur photographer, and Karimeh Abbud, a professional photographer in Palestine during the period between the 1920s and 1930s.
Dr. Nashabe Taan provides a feminist reading of the images by analyzing the female photographer's depiction of 'modernity' around Lebanon.
This research will contribute more specifically to the study of fin-de-siècle Lebanon, in particular elite society and class relations, gender, and feminism. By locating photographic practices within a particular cultural context, this book builds on earlier and more contemporary contributions to the study of photography in the Middle East. One of its unique contributions is to suggest new approaches to understanding the complexities of gender relations at the turn of last century in upper-class Lebanese society, by studying the life and works of an indigenous photographer of this rarefied social background.
Meeting ID: 918 4962 8949
Passcode: 234567
About the Author and the Publication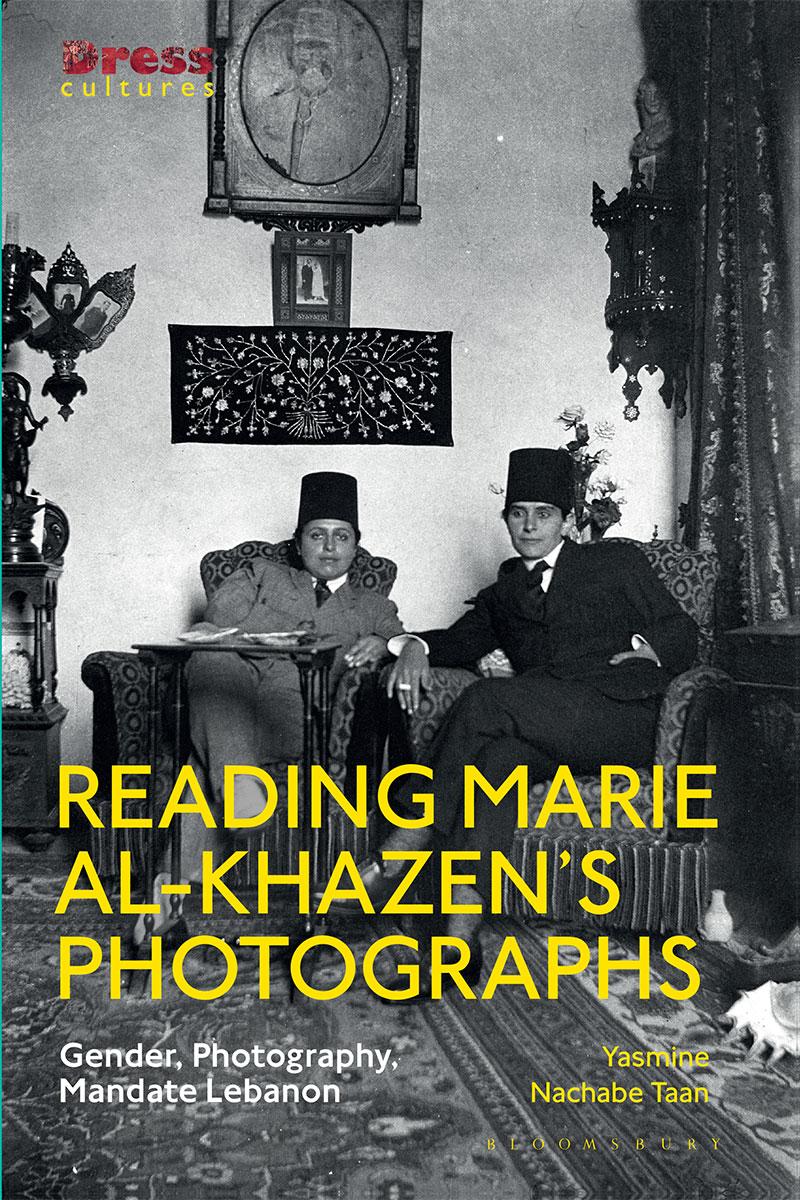 Dr. Yasmine Nachabe Taan is associate professor at the Lebanese American University, currently a visiting professor at Bilkent University. She is the author of Reading Marie al-Khazen's Photographs (2020), Saloua Raouda Choucair: Modern Arab Design (2019), Abdulkader Arnaout: Designing as Visual Poetry (2017) and Hilmi el-Tuni, Evoking Popular Arab Culture (2014). She is on the Editorial Board for Design and Culture.
The Arab Image Foundation is an independent association forging new pathways for photography and image practices. Uniquely positioned at the intersection of artistic creation, research, and archiving, we explore, question and confront the complex social and political realities of our times. Our collection of over 500,000 photographic objects and documents from and related to the Middle East, North Africa and the Arab diaspora has been gradually assembled over the last 20 years by artists and researchers and through donations. With a critical and innovative approach, we collect, rethink, preserve, animate and understand these photographs through their multiple strata, and enrich the collection in the process.