How to Cope with Reality?
Online via Webex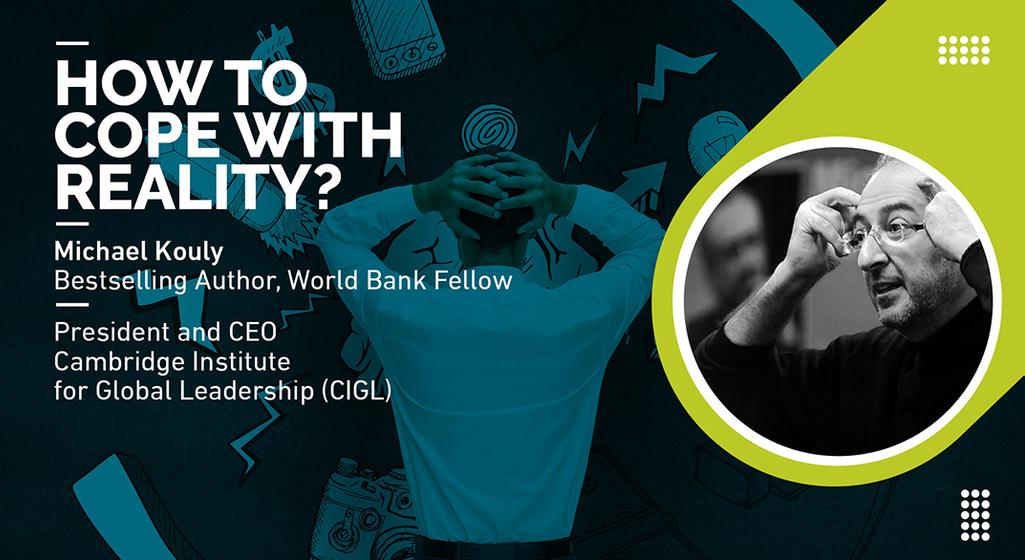 Under its Keep Learning lecture series, the Alumni Relations Office in collaboration with Continuing Education announces a webinar by global thought leader Michael Kouly reflecting on the world after 2020 and how to be equipped to deal with this new reality.
---
2020 has been a hectic year for all of us. Are you ready to deal with the new realities ahead? Do you have the right mindset, the right tools? Join us to know more about how self-leadership can help in optimizing your life experience.
What is the nature of reality (and of your reality)?
What is the nature of human beings (you)?
How can you cope with reality and overcome its challenges?
How can self-leadership help in optimizing your experience of life?
About Michael Kouly
Michael Kouly is a World Bank Fellow and a global thought leader on leadership and growth strategies who has studied and taught at Harvard, Princeton, and other universities. He is an international professional speaker and bestselling author of 12 books on leadership and strategy. He has 30 years of practical experience as an executive and CEO with organizations like Reuters, Orbit-OSN-Mediagates, and Cambridge Institute for Global Leadership.
Michael's executive and market experience in 22 countries, remarkable education, and research has enabled him to uniquely synergize his academic and practical knowledge.
Michael is Chairman, Board Member. CEO, and a senior member of a number of organizations in the US, Asia, the Middle East, and Central Eurasia. He is also an adviser to heads of states, top CEOs, and boards of directors.
Currently, Michael is the President and CEO of Cambridge Institute for Global Leadership (CJGL), an advisory think/do tank that grew out of the study and research of its founders at Harvard and Princeton universities. His field of research focuses on leadership, strategy, international business, and growth-driven thinking.
Michael's career started as a Reuters war journalist covering regional wars and conflicts. He is the creator and conductor of a world-class executive leadership program that boosted the success of thousands of executives worldwide.
His list of upcoming books include: Leadership In the Age of Artificial Intelligence, Leading with Political Intelligence and How to Lead Organizational Transformation.