COVID-19: Immune Response Towards SARS-CoV-2 Infection and Vaccine
Online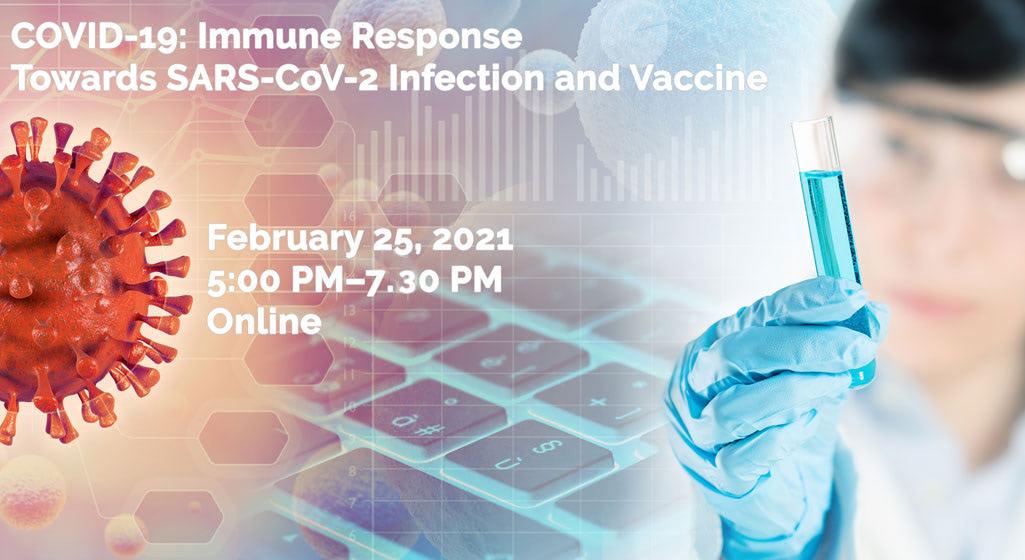 This webinar is endorsed by the Center for Arab Genomics Studies (CAGS, UAE) and is intended to update participants on the latest studies related to COVID-19 disease.
The webinar will host 4 internationally recognized speakers. Dr. Bruno Megarbane who will discuss thrombosis and coagulopathy in COVID-19 disease, Dr. Steve Pascolo who will describe mRNA based vaccines. A genetic defect responsible for severe COVID-19 in young men will be discussed by Dr. Alexander Hoischen and the Multisystem Inflammatory Syndrome associated with COVID-19 in children (MIS-C) will be presented by Dr. Lauren Henderson.

Please find more details on the speakers and the lectures on the webinar's website.
An application has been made to the Lebanese Order of Physicians (LOP) to provide CME credits.
For free registration, click here