RE: WORK
Online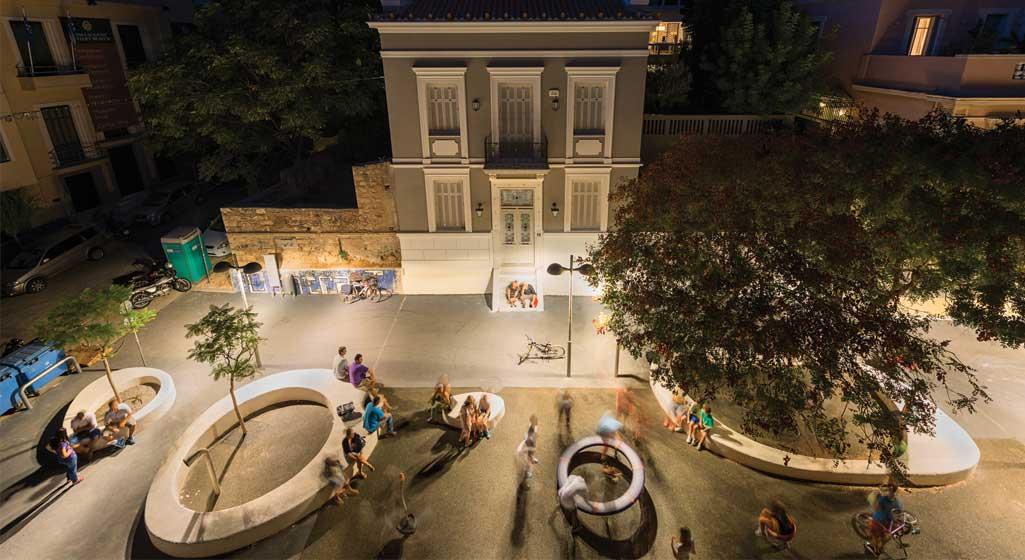 In this lecture Demetra Katsota of buerger katsota architects will discuss practice and research through recent pro-fessional and academic projects.
Demetra Katsota together with Stephan Buerger established buerger katsota architects in 2005 with offices in Athens and Vienna. The practice has been successfully engaged with a variety of architectural and urban design projects as well as academic and editorial research on architecture. buerger katsota architects' work is informed by the physical context of each project, the understanding and sensitivity to the culture and climate of a place, the experiential potential of materials and light, detailing and construction alongside a primary concern for the environmental, social and econo-mic aspects of sustainability.
buerger katsota architects have received international attention through awards and prizes, including the Best Archi-tects 20 Residential Single-Family Award and the Bigsee Architecture Award 2019 for Houses A·2 (2019), the European Union Prize for Contemporary Architecture Mies Van der Rohe Award nominations for the 'Six Thresholds Playground' and the 'PXAthens' network of prototypical communal spaces for play in Athens (2015) and 'House A + B' (2013), the Hellenic Institute of Architecture's Common Use Award for 'Patras Student Studios' (2013) and the Union of Greek Architects' Architecture Abroad Award for 'House S' (2010).
In case you missed the lecture, click here to view the recording.