Architecture, Art, and Design Open Day
LAU Beirut Campus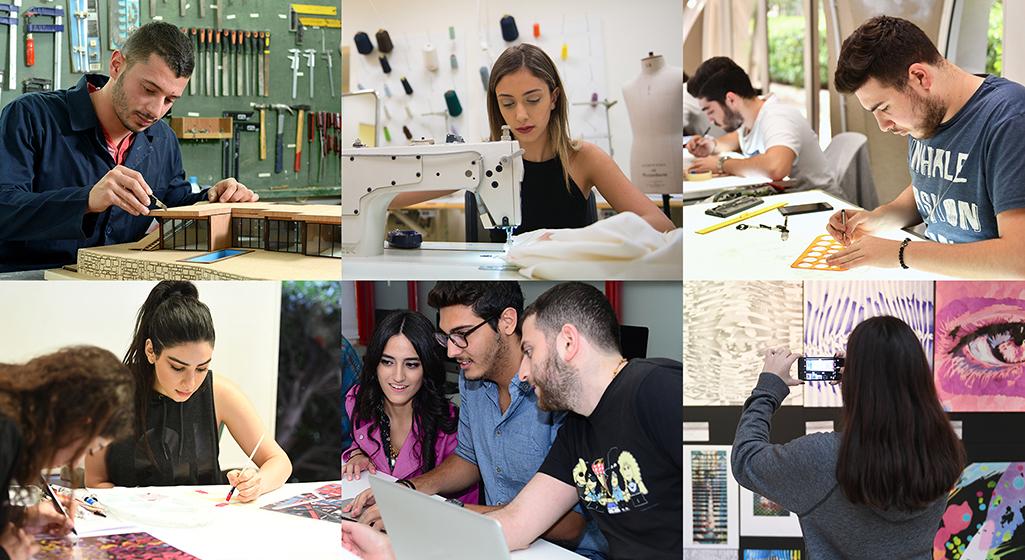 Future students, you are invited to experience a typical day in the life of an LAU architecture, art or design student as you get creative, while being mentored by LAU's foundation program faculty.
The day will feature:
A tour of the brand new labs, studios and workshops of the LAU School of Architecture and Design.
Creative briefing on a project to be completed throughout the day
Working on your project in the studio
Exhibition of all the projects for a jury panel to review
Announcement of scholarship winners for the top three projects.
Come prepared with a can-do attitude, an open mind to all sorts of creative ideas, and the materials below:
Up to 3 containers of your choice (bowl, Tupperware, glass or plastic jars, etc.)
Up to 4 clean tin cans
Up to 4 boxes (cereal, shoe box, chips tube, etc.)
Organic elements of your choice (fruit, vegetable, tree branches, twigs, flowers, grass, leaves, etc. )
Cutting tools (cutter, scissors)
Drawing tools (pencil, eraser, ruler)
Coloring tools of your choice (coloring pencils, markers)
Collage material (magazines, printed images, textures, etc.)