Zero Waste Fashion: An Eco-Design Marathon
May 23-25
Beirut Campus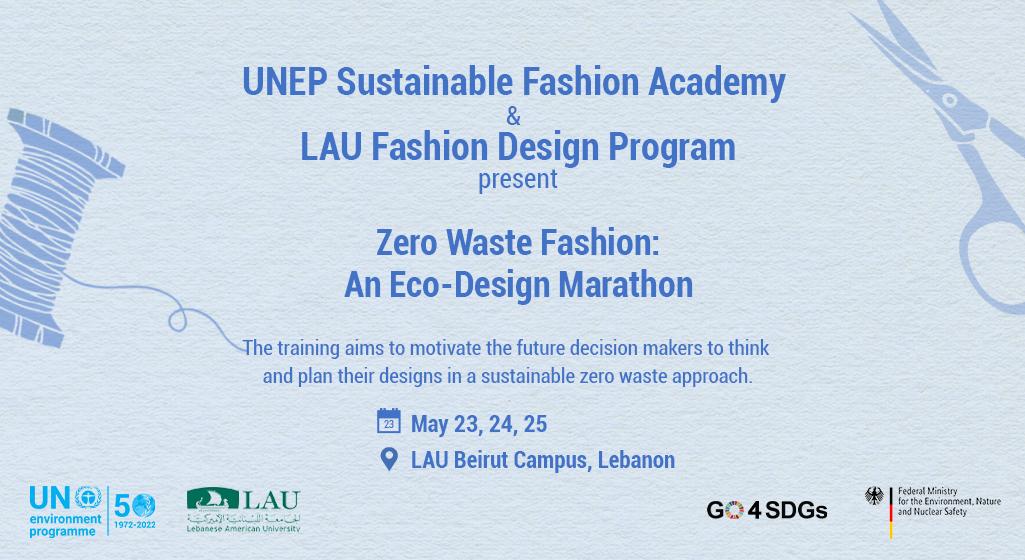 The Fashion Design Program is holding a workshop in collaboration with the United Nations.
The training aims to motivate the future decision makers to think and plan their designs in a sustainable zero waste approach.
The event will feature lecturers and experts on the topic, as well as hands on activities, to offer to the students an innovative, inspiring, and immersive experience.