Climate-Induced Displacement in the Middle East and North Africa Workshop
LAU Beirut Campus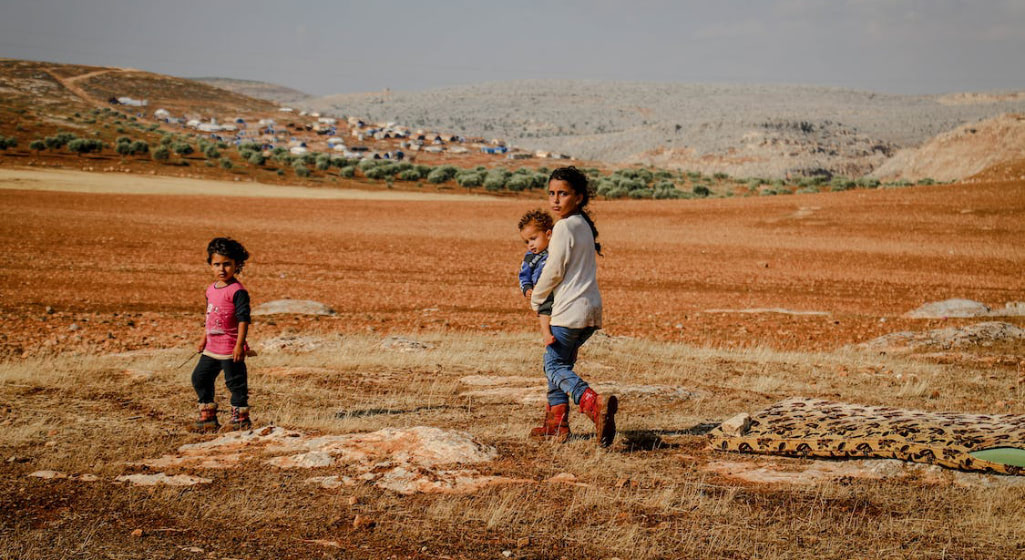 The Institute for Migration Studies (IMS) in partnership with the Women's Rights, Human Rights and Refugees Program at Rice University's Baker Institute is inviting paper proposals for the workshop, "Climate-Induced Displacement in the Middle East and North Africa." The workshop will be held at the Lebanese American University in Beirut on October 9 and 10, 2023.
About the Workshop
Climate change and environmental disasters are increasingly prominent drivers of migration. The great majority of displaced individuals find refuge within their own country, but others are forced to cross international borders. By 2050, according to the World Bank's Groundswell report, up to 216 million people across six world regions ­– including 19 million in North Africa – could be forced to move internally within their countries due to slow on-set climate change impacts such as water scarcity, lower crop productivity and rising sea-levels. This estimate paints a startling picture of displacement over the next several decades if government inaction on the intersection between climate, development, human rights and migration policy continues.
Topics
As one of the most water-scarce and dry regions in the world, the Middle East and North Africa are particularly vulnerable to a changing climate, and this workshop seeks to explore how climate change is affecting displacement and mobility within and from the region. Scholars and practitioners are invited to contribute paper proposals that address the following subtopics:
Access to legal protection for "climate refugees".

The impact of climate change on migration and displacement patterns.

Climate change and immobility or internal displacement.

The intersection of human rights, governance and climate-induced migration.

Climate migration and gender-specific vulnerabilities.

Climate refugees in international law and the 1951 Refugee Convention: discussions on expanding the refugee definition.
Workshop Overview
Researchers and practitioners based in the Middle East and North Africa working on climate-induced displacement are invited to submit a proposal for a policy brief – no more than 2,000 words – that will be presented at a two-day workshop at the Lebanese American University in Beirut on October 9 and 10, 2023. After receiving feedback from organizers, discussants and audience members at the workshop, the contributing authors will have the opportunity to revise their papers. The finalized briefs will be published in a collected series edited by Dr. Kelsey Norman of Rice University's Baker Institute and Dr. Jasmine El Diab of the Lebanese American University's Institute for Migration Studies (IMS).
Instructions
Applicants should submit a title and abstract of no more than 200 words by April 1, 2023, to Ana Martin Gil (ana.martin@rice.edu). The organizers will notify the authors about the results of the review process by April 30, 2023. Travel and accommodation for the workshop will be covered by the Baker Institute for Public Policy and the IMS can assist with letters of support for participants requiring a visa to travel to Lebanon.

For more information, please contact the IMS Director, Dr. Jasmin Lilian Diab at jasminlilian.diab@lau.edu.lb