LAU Spring 2023 Career Fair: Mark your calendars!
April 25-28
LAU Beirut Campus, LAU Byblos Campus, and Online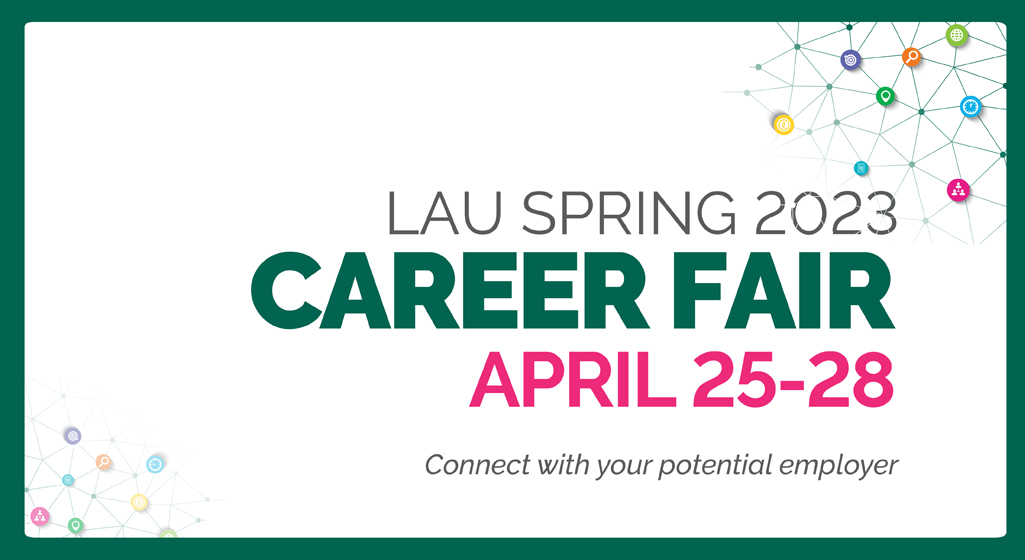 LAU students and alumni, mark your calendars!
The LAU Spring 2023 Career Fair brings together employers from different industries to present their companies / organizations. This is a great opportunity for you to interact with potential employers, learn about the various fields and the available internship and job opportunities.
Stay tuned! The list of participating companies will be available at a later date. Here are some tips for you to get ready for your career.
Date & Location
The fair will take place as follows:
Tuesday, April 25 & Thursday, April 27: Online Participation
Wednesday, April 26: In-person on the LAU Byblos Campus
Friday, April 28: In person on the LAU Beirut Campus
For more information, please contact us on 01- 786 456