LAU Got Talent
Selina Korban Auditorium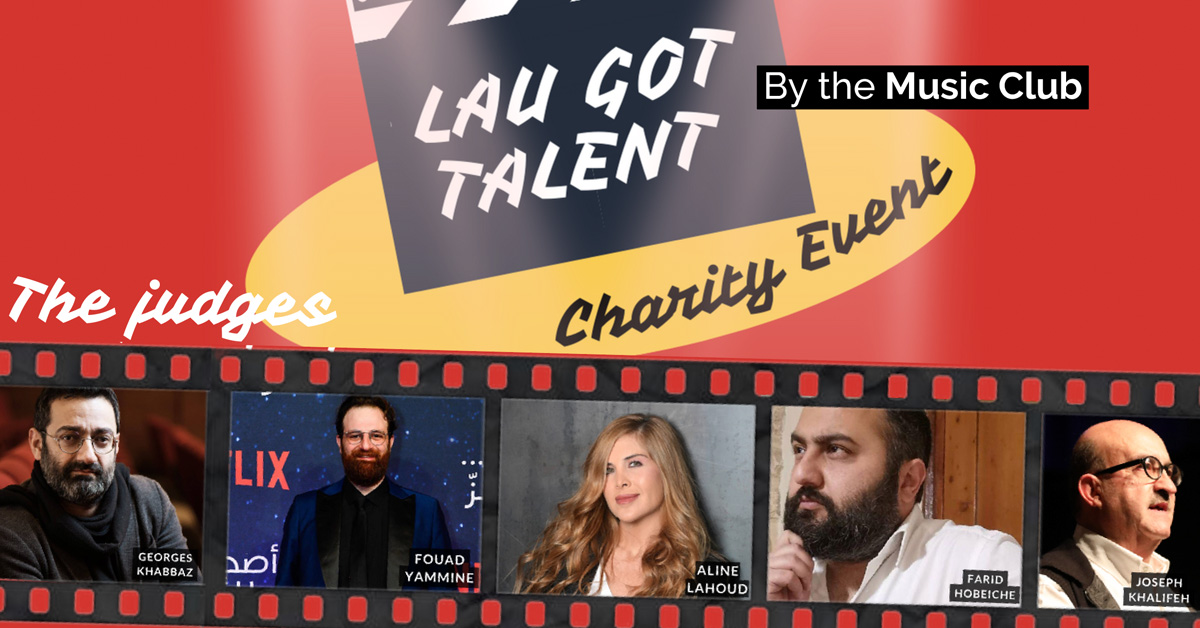 The event will take place in the Selina Korban auditorium. It is a charity event where all profits will be donated. The talent show consists of 5 judges: Georges Khabbaz, Fouad Yammine, Aline Lahoud, Farid Hobeiche, and Joseph Khalifeh. It will also consist of a maximum of 25 participants with a 5-minute limit to every performance. Performance types include, but are not limited to: singing, dancing, playing an instrument, band performance, poetry, and magic… The judges will grade each performance to choose a top 3. First, second, and third place will be determined by a vote from the audience. Anyone can register to perform (even non-LAU people), however, only LAU students, faculty, and staff are allowed to watch without an invitation. Each participant can bring 3 people from outside LAU, but their names must be provided.
Prizes will be given to the top 10 performers. These include free music instrument lessons, many food and beverage vouchers, and more to come.
We will try to have some restaurants and desert places to set up stands below the Zakhem bridge. Ms. Jovani is kindly requested to help with this.
Ticket price will be 100,000 ll and a donation box will be placed for those who wish to donate more.
A guest performance will also be announced soon.