Time Management and Procrastination
Frem 203-204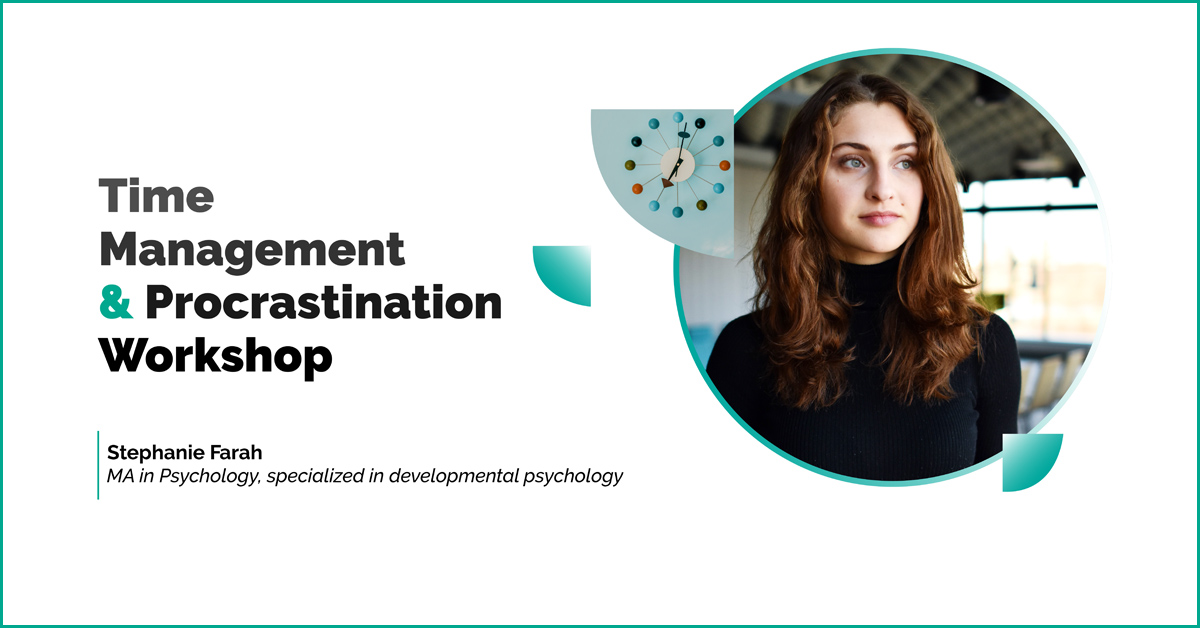 Are you always doing things last-minute?

Is your schedule all over the place?

Are those things affecting your academic performance?
Then this workshop is for you!
Our speaker Ms. Stephanie Farah will be guiding you on why we procrastinate, how to overcome procrastination, and how to more effectively manage your time.
Stephanie Farah is a future PhD candidate at the University of Konstanz. Currently, she is teaching Psychology courses at LAU Byblos. Before becoming an instructor, Stephanie was a student at LAU herself, graduating with a B.A. in Psychology in 2019. She also holds an M.A. in Psychology from Boston University, where she specialized in developmental psychology. She will be sharing study-related tips and knowledge she gained from her academic and professional experiences.